Chinese-chess-xiangqi-Internationalized
Chinese chess (
xiangqi
) has been the
world's most popular board game
for over 1000 years!
This redesigned set features Staunton-style

playing pieces so that anyone can play.

The playing board is double-sided

with a western chess board on the reverse.

The set includes enough pieces to play

both Chinese chess and western chess.
Folding durable

board 20" x 24"

.

King stands 4" tall

.

Illustrated instruction manual

(28 pages)

YouTube instructional video, search: Chinese chess internationalized version xiangqi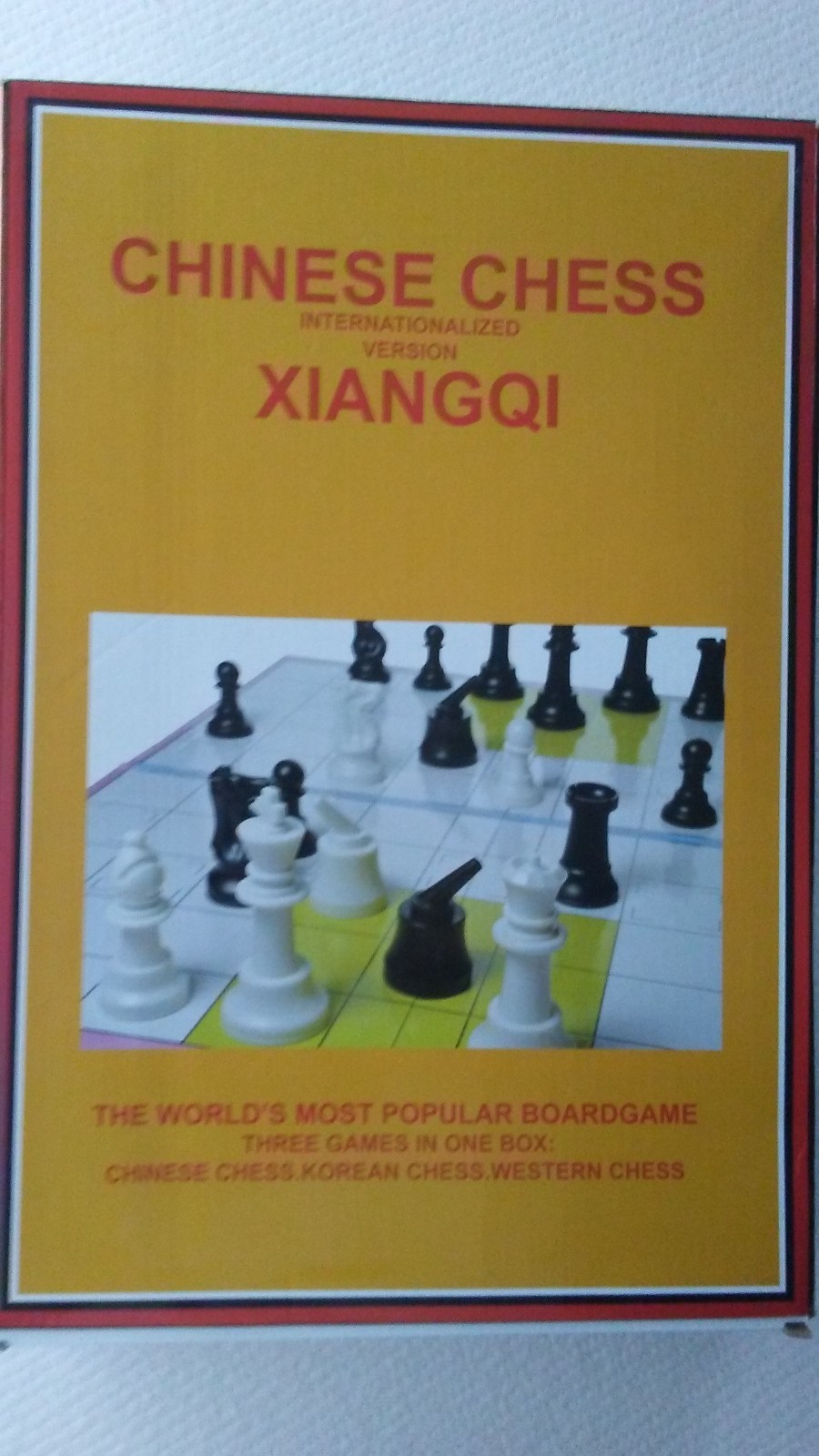 .